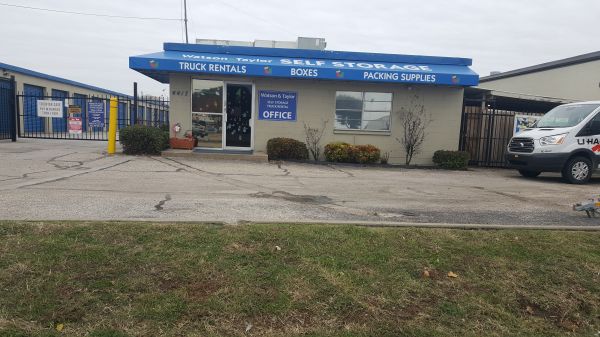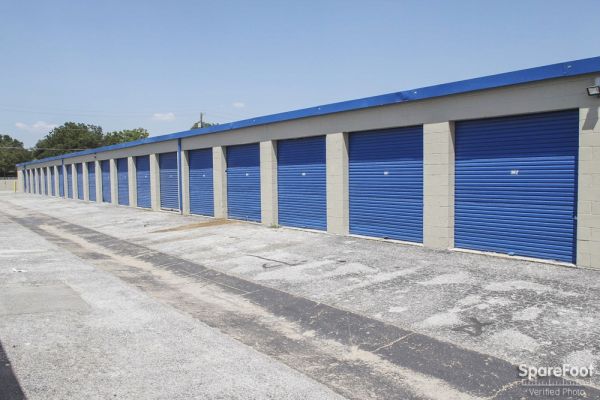 Make a risk free reservation at
Watson & Taylor Self Storage - Garland
Features & amenities
Administration
Admin fee: $24.00
Spanish speaking managers
On site office at facility
Moving
Truck rental available
Moving supplies for sale
Vehicle Storage Requirements
Requires registration
Requires insurance
Vehicle requires title
Must be drivable
Security Features
Video cameras on site
Fenced & Lighted
Manager lives on-site
Property Coverage
Insurance required
Insurance available
Homeowners/Renters insurance accepted
Discounts
5% Military discount (applies to active-duty only)
Billing
Email billing available
Rent due on 1st of each month
Auto-pay available
Checks accepted
Credit cards accepted: Visa, Mastercard, AMEX, Discover
office hours
| | |
| --- | --- |
| Sun | closed |
| Mon | 9:00 am - 5:30 pm |
| Tue | 9:00 am - 5:30 pm |
| Wed | 9:00 am - 5:30 pm |
| Thu | 9:00 am - 5:30 pm |
| Fri | 9:00 am - 5:30 pm |
| Sat | 9:00 am - 5:30 pm |
access hours
| | |
| --- | --- |
| Sun | 6:00 am - 10:00 pm |
| Mon | 6:00 am - 10:00 pm |
| Tue | 6:00 am - 10:00 pm |
| Wed | 6:00 am - 10:00 pm |
| Thu | 6:00 am - 10:00 pm |
| Fri | 6:00 am - 10:00 pm |
| Sat | 6:00 am - 10:00 pm |
Facility's fees & requirements
Facility Administration Fee: $24.00
Security Deposit: Security deposit required
About this facility
Watson & Taylor Self Storage in Garland is located just East of the intersection of Plano Road and Forest Lane. We are right across from the Whataburger on the corner of Forest and Plano. Our professional manager Rosana and Assistant manager Perla is on site to serve you. At this location, we have a number of different units for your needs, including office/warehouse space for the small business! Here at Watson & Taylor Self Storage in Garland, we feature EXTRA large units with WIDE doors (some even with doors at both ends and the ability to drive-through the unit). All of our self storage facilities rent units on a month-to-month basis no long term contracts! Watson & Taylor Self Storage facilities provide convenient locations, competitive pricing, and dedicated storage professionals to ensure a quality storage experience. Watson & Taylor has been serving the self storage needs of communities like Garland and Dallas for over 30 years, and is still guided by the founder, George Watson. We invite you to come by and let us see what solution we can provide for you! Insurance is required for all units - either present proof of your own coverage or buy ours for $10.95/month.
Watson & Taylor Self Storage - Garland
Customer reviews
56 - 59 out of 59 reviews
Best Price on 10' X 30'
The Manager, Mr. Sierra, is fast, efficient, accomodating, and super sweet. The street address is confusing. They are across street from Car Hop (not Whataburger, where Public Storage is). Easy to navigate within property. Cameras everywhere and Mr. Sierra has his eye on them even when helping customers. I'm saving $118.00 per month over others!
- Grace
Sufficient
It is what it is, just wish it was a bit cleaner. The dust and dirt in the area is really annoying. Haven't been there long enuf to know anything else. Staff is great!
- M. H.
Very friendly management!
Because the facility itself is slightly older, the doors to the units are practically impossible to use bolt-cutters on, which means my items are that much safer! I was very impressed with how friendly the manager was, and this location is also designated for Penske moving truck drop off/ pick ups, which was SO convenient!
- Iris
Watson & Taylor Self Storage in Garland gave me a great customer service and I'm very pleased with their service. I like the accessibility to my storage the hours are perfect and the different size storage that they have are great.
- Martha F.
REVIEWS SUMMARY
80% of respondents would recommend this facility to a friend.
Pros
Good Value(32)
Good Service(43)
Clean(32)
Cons
Dirty(5)
Expensive(2)
Poor Service(2)