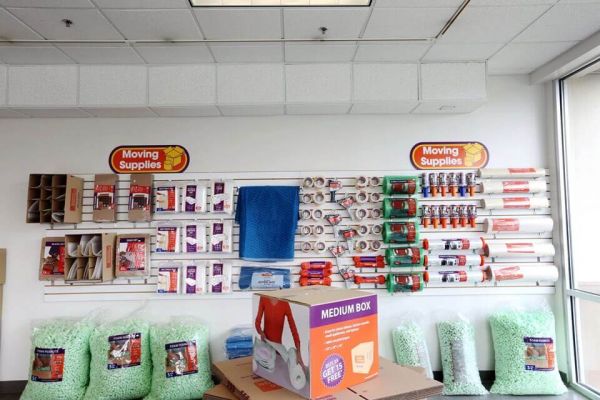 Make a risk free reservation at
Public Storage - Houston - 1165 North Loop West
$1 first month rent
10' x 20' unit
Roll Up Door
Climate Controlled
1st Floor
Vehicle
Interior
Available for enclosed vehicle storage
50% off 1st Month
10' x 30' unit
Roll Up Door
Climate Controlled
1st Floor
Vehicle
Interior
Available for enclosed vehicle storage
Only 1 unit left
$461.00
$576.00
per month
reserve
Features & amenities
Access
Electronic gate access
Elevator available
Vehicle Storage Requirements
Requires registration
Requires insurance
Vehicle requires title
Must be drivable
Property Coverage
Insurance required
Insurance available
Homeowners/Renters insurance accepted
Billing
Email billing available
First of month
Auto-pay available
Cash accepted
Checks accepted
Credit cards accepted: Visa, AMEX, Mastercard, Discover
office hours
| | |
| --- | --- |
| Sun | 9:30 am - 5:00 pm |
| Mon | 9:30 am - 6:00 pm |
| Tue | 9:30 am - 6:00 pm |
| Wed | 9:30 am - 6:00 pm |
| Thu | 9:30 am - 6:00 pm |
| Fri | 9:30 am - 6:00 pm |
| Sat | 9:30 am - 5:00 pm |
access hours
| | |
| --- | --- |
| Sun | 9:30 am - 5:00 pm |
| Mon | 9:30 am - 6:00 pm |
| Tue | 9:30 am - 6:00 pm |
| Wed | 9:30 am - 6:00 pm |
| Thu | 9:30 am - 6:00 pm |
| Fri | 9:30 am - 6:00 pm |
| Sat | 9:30 am - 5:00 pm |
Facility's fees & requirements
Facility Administration Fee: $29.00
Security Deposit: Security deposit required
About this facility
This Houston Public Storage, located just inside the 610 Loop on North Loop West between Ella Boulevard and Shepherd Drive, offers cheap self storage options to customers in and around the Greater Heights area. This facility offers a wide range of indoor storage units in various sizes, accessible from interior hallways with keypad code access. This location also offers a climate-controlled storage option. It's an easily accessible location from Interstate 610, Interstate 45 and U.S. Highway 290, making it a convenient stop for customers in northwest Houston, including the Oak Forest, Northside or Northline areas. A 5x5 or 5x10 unit is a great way to store seasonal items, decorations or small items of furniture, while a 10x15 is the perfect solution to declutter a home office or garage. Growing families near Waltrip High School or in the Shady Acres neighborhood will find a 10x30 unit at this location can fit all belongings in one place during a big move or remodel project. Once the loading and unloading is done, hop in the car and head south 2 miles to take a stroll down popular 19th street in The Heights, where locals and visitors are delighted by an eclectic mix of historic storefronts and trendy boutiques and eateries. As the greater Houston area continues to grow, residents and businesses alike are looking for places on the outside of town to call home – and with the lure of unique culture combined with a convenient proximity to downtown, it's no surprise Greater Heights continues to flourish. Public Storage is committed to continually providing exceptional, affordable self storage service to the community.
Public Storage - Houston - 1165 North Loop West
Customer reviews
1 - 5 out of 39 reviews
Excellent office greeting
The staff was amazing!!! Clean, great location.
RecommendedYes
Price3/5 (fair price)
Service3/5 (helpful)
Cleanliness3/5 (average)
- Elisa Hunt
Easy access, good service
Great support from George the site manager. The Public Storage app allows you to use your phone to open gates and operate elevators instead of remembering your 6 digit passcode. Plenty of parking and easy access off the 610.
RecommendedYes
Price5/5 (excellent value)
Service5/5 (outstanding)
Cleanliness5/5 (squeaky clean)
- David
Pricing seems to be inconsistent
Pricing seems to be inconsistent. I went to get a second storage and they wouldn't link it to my husband's account, but they also wouldn't give me the free month. They also spelled my name wrong. Unsure why you can't have two people on an account. I do appreciate the steps they are taking for safety during the current pandemic.
- Rachel
Great customer service and friendly...
Great customer service and friendly faces (behind the masks)!
- Jeanette M
The lady was very helpful!
The lady who helped me was very thorough and professional.She answered all my questions and concerns and was ver pleasant.I would recommend this place to my friends for sure.
RecommendedYes
Price3/5 (fair price)
Service3/5 (helpful)
Cleanliness3/5 (average)
- Vallary Groda
REVIEWS SUMMARY
5% of respondents would recommend this facility to a friend.
Pros
Good Value(2)
Good Service(2)
Clean(2)