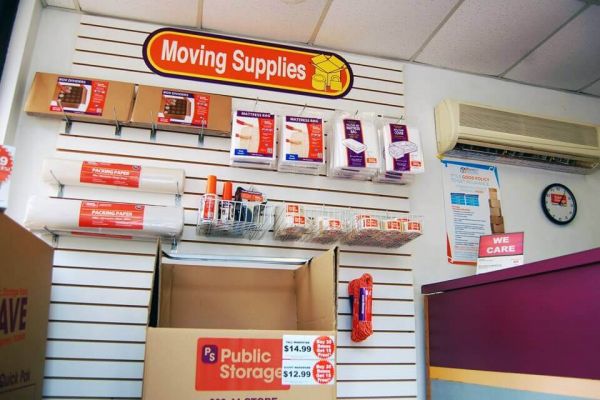 Make a risk free reservation at
Public Storage - Houston - 3703 Westheimer Blvd
Features & amenities
Vehicle Storage Requirements
Requires registration
Requires insurance
Vehicle requires title
Must be drivable
Security Features
Fenced & Lighted
Manager lives on-site
Property Coverage
Insurance required
Insurance available
Homeowners/Renters insurance accepted
Billing
Email billing available
First of month
Auto-pay available
Cash accepted
Checks accepted
Credit cards accepted: Visa, AMEX, Mastercard, Discover
office hours
| | |
| --- | --- |
| Sun | 9:30 am - 5:00 pm |
| Mon | 9:30 am - 6:00 pm |
| Tue | 9:30 am - 6:00 pm |
| Wed | 9:30 am - 6:00 pm |
| Thu | 9:30 am - 6:00 pm |
| Fri | 9:30 am - 6:00 pm |
| Sat | 9:30 am - 5:00 pm |
access hours
| | |
| --- | --- |
| Sun | 6:00 am - 6:00 pm |
| Mon | 6:00 am - 6:00 pm |
| Tue | 6:00 am - 6:00 pm |
| Wed | 6:00 am - 6:00 pm |
| Thu | 6:00 am - 6:00 pm |
| Fri | 6:00 am - 6:00 pm |
| Sat | 6:00 am - 6:00 pm |
Facility's fees & requirements
Facility Administration Fee: $24.00
Security Deposit: Security deposit required
About this facility
This Public Storage in Houston's Upper Kirby/Greenway Plaza area has a variety of cheap self storage units ready to meet any storage need in the community. This central Houston location, on the south side of Westheimer Road between Weslayan Street and Edloe Street, offers customers indoor storage units with interior hallway entry, as well as drive-up outdoor storage units for easy vehicle loading and unloading. There are also climate-controlled storage units and a manager lives at the property for increased peace of mind. Enjoying a concert or letting the dog stretch its legs at nearby Levy Park? Store blankets, backpacks and other essentials in one place for a quick grab on the go. Heading into Uptown for a big day of shopping at The Galleria? When the closet gets too full or the old couch's time has come, a 10x25 unit offers ample space for a handful of larger household items. Just about a mile east of the 610 Loop and a mile north of the Southwest Freeway, this location provides easy in-and-out for customers coming from any direction, especially for residents or businesses in Upper Kirby/Greenway Plaza, as well as River Oaks-Afton Oaks, Uptown, Montrose, Midtown and University Place. A hip neighborhood packed with great dining and entertainment options, and plenty of commercial development for even the pickiest shopper, Public Storage is proud to offer exceptional self storage service to the Upper Kirby/Greenway Plaza community.
Public Storage - Houston - 3703 Westheimer Blvd
Customer reviews
6 - 10 out of 11 reviews
David was great at Public Storage. Super informative, patient, reassuring, friendly and calm, and I got a GREAT DEAL for space and location! You can usually find the best deals online, reserve it, and then confirm with the office if it's really the cheapest offer. The downside is that your storage isn't insured, you need to insure it. It runs from an ADDITIONAL $11.00 & up per month, but thankfully, it's optional. There are other reviews that reveal some of the buildings (might) have leaks. I definitely had that happen at the PS on S. Gessner, but nothing too important was damaged.
- Yolanda Bucio
Cynthia made my move in very easy and understandable. I appreciate her help.
- T Taylor
Mrs. Cynthia is the best! She is as sweet as pie, respectful and super helpful. The property is very clean. I pretty much gave up on Public Storage due to the last property being the total opposite and a headache. Being that I had to vacate my rat Infested unit at another location I came here and was provided the best service I've had in a very long time at public Storage being that I am a long time customer. This location gets 4 stars from me because Mrs. Cynthia is the real deal, a woman of integrity and full on excellent customer service! She should be the regional manager over the southwest, not Brian because she gets things done in the best interest of the customer, which is absolutely the correct way to provide services. Thanks Mrs. Cynthia for being who you are! It's greatly appreciated!
- C. Renee
I came in yesterday to rent a storage unit. Earlier in the day I went to the other location that is nearby and it was a horrible experience. I chose to see what this location offered. Cynthia was VERY helpful. She walked the property with me, let me see several units and made sure that I was satisfied with the unit I later chose before I signed any paperwork. I came back today to get a larger unit and again, she greeted me with kindness and was helpful. I would recommend this location to others.
- Kristen Anderson
Nice Experience
Greeted by a very nice manager - shown around and advised us on the size we would need - leasing was a very pleasurable experience
- Brennan Wheatley
REVIEWS SUMMARY
10% of respondents would recommend this facility to a friend.
Pros
Good Value(2)
Good Service(2)
Clean(2)