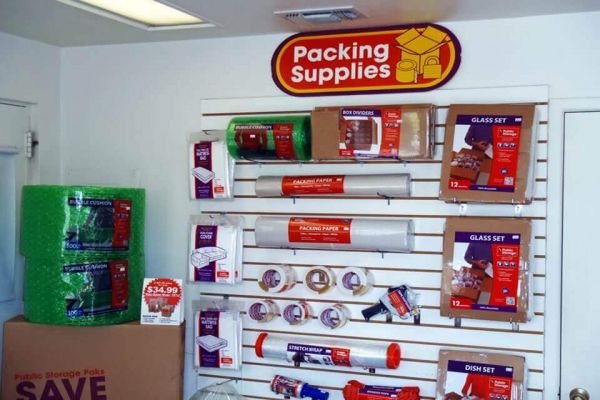 Make a risk free reservation at
Public Storage - San Antonio - 555 W Sunset Road
50% off 1st Month
10' x 30' unit
Roll Up Door
Drive Up Access
Outdoor Access
1st Floor
Vehicle
Available for enclosed vehicle storage
Only 2 units left
$290.00
$319.00
per month
reserve
Features & amenities
Vehicle Storage Requirements
Requires registration
Requires insurance
Vehicle requires title
Must be drivable
Security Features
Fenced & Lighted
Manager lives on-site
Property Coverage
Insurance required
Insurance available
Homeowners/Renters insurance accepted
Billing
Email billing available
First of month
Auto-pay available
Cash accepted
Checks accepted
Credit cards accepted: Visa, AMEX, Mastercard, Discover
office hours
| | |
| --- | --- |
| Sun | 9:30 am - 5:00 pm |
| Mon | 9:30 am - 6:00 pm |
| Tue | 9:30 am - 6:00 pm |
| Wed | 9:30 am - 6:00 pm |
| Thu | 9:30 am - 6:00 pm |
| Fri | 9:30 am - 6:00 pm |
| Sat | 9:30 am - 5:00 pm |
access hours
| | |
| --- | --- |
| Sun | 6:00 am - 9:00 pm |
| Mon | 6:00 am - 9:00 pm |
| Tue | 6:00 am - 9:00 pm |
| Wed | 6:00 am - 9:00 pm |
| Thu | 6:00 am - 9:00 pm |
| Fri | 6:00 am - 9:00 pm |
| Sat | 6:00 am - 9:00 pm |
Facility's fees & requirements
Facility Administration Fee: $24.00
Security Deposit: Security deposit required
About this facility
This Public Storage in Shearer Hills-Ridgeview is a convenient self storage facility with rental options to accommodate nearly any size load. Directly west of the McAllister Freeway, approximately one mile south from Interstate 410 and two miles south of San Antonio International Airport, this location is open 7 days a week. Residents near Ridgeview Elementary School can take advantage of a 5x10 storage unit to store tools, a handful of boxes and an old desk, while a 10x10 storage unit can fit a spare mattress and a couple of bicycles, or a couch and a dresser full of old clothes. Businesses near the Alamo Quarry Market or North Star Mall can use a 10x20 storage unit to keep extra office supplies, office furniture or boxes of paperwork within minutes of the workplace. Outdoor storage units and indoor storage units give customers different self storage options, ranging from individual storage locker rentals to store a few small items to a large 10x30 storage unit, which is big enough to hold the contents of a five-bedroom home when an unexpected life event happens. The property manager lives on site and the storage area features key-code entry, providing customers with additional peace of mind. From cheap storage rentals to purchasing packing supplies on site, this Public Storage in the Shearer Hills-Ridgeview area has the self storage needs of the north San Antonio community covered top to bottom.
Public Storage - San Antonio - 555 W Sunset Road
Customer reviews
11 - 15 out of 27 reviews
I HAD EXCELLENT CUSTOMER SERVICE FROM...
I HAD EXCELLENT CUSTOMER SERVICE FROM BOTH TOM AND ALEX WHEN I SPOKE TO TOM ABOUT HOW TO RENT A STORAGE ROOM HE MADE SURE I KNEW EVERYTHING FROM THE COST TO WHEN I NEED TO GIVE MY NOTICE TO VACATE THE STORAGE ROOM. WHEN I SHOWED UP ON SUNDAY ALEX WAS GREAT HE MADE SURE I KNEW HOW MUCH TO PAY, AND HE MADE SURE I KNEW MY GATE CODE AND HOW LOCK AND UNLOCK MY STORAGE DOOR. YOU SHOULD BE VERY PROUD TO HAVE TWO EXCELLENT EMPLOYEES WORKING FOR YOUR COMPANY
- Anne Moore
The best in town
The best in town
- Damien Smith
Great service and always helpful, for sure get you the unit size you need, no more no less.
- Rob Heard
Tom was so wonderful to work with. He is always thinking of ways to help his customers. You are awesome Tom!!!!! Thank you for great customer service.
- Rachel
Very clean,good services and very reasonable prices
- Albert Hernandez
REVIEWS SUMMARY
2% of respondents would recommend this facility to a friend.
Pros
Good Service(1)
Clean(1)