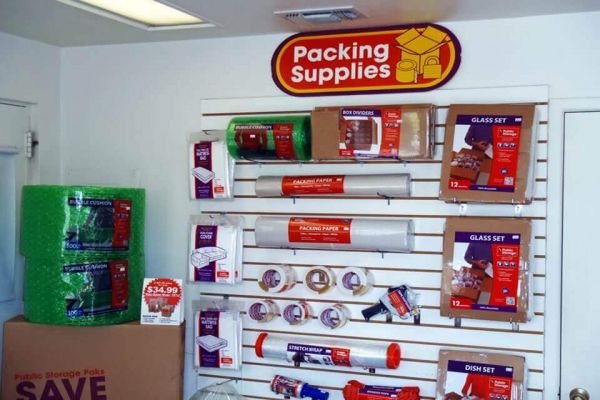 Make a risk free reservation at
Public Storage - San Antonio - 555 W Sunset Road
50% off 1st Month
10' x 30' unit
Roll Up Door
Drive Up Access
Outdoor Access
1st Floor
Vehicle
Available for enclosed vehicle storage
Only 2 units left
$290.00
$319.00
per month
reserve
Features & amenities
Vehicle Storage Requirements
Requires registration
Requires insurance
Vehicle requires title
Must be drivable
Security Features
Fenced & Lighted
Manager lives on-site
Property Coverage
Insurance required
Insurance available
Homeowners/Renters insurance accepted
Billing
Email billing available
First of month
Auto-pay available
Cash accepted
Checks accepted
Credit cards accepted: Visa, AMEX, Mastercard, Discover
office hours
| | |
| --- | --- |
| Sun | 9:30 am - 5:00 pm |
| Mon | 9:30 am - 6:00 pm |
| Tue | 9:30 am - 6:00 pm |
| Wed | 9:30 am - 6:00 pm |
| Thu | 9:30 am - 6:00 pm |
| Fri | 9:30 am - 6:00 pm |
| Sat | 9:30 am - 5:00 pm |
access hours
| | |
| --- | --- |
| Sun | 6:00 am - 9:00 pm |
| Mon | 6:00 am - 9:00 pm |
| Tue | 6:00 am - 9:00 pm |
| Wed | 6:00 am - 9:00 pm |
| Thu | 6:00 am - 9:00 pm |
| Fri | 6:00 am - 9:00 pm |
| Sat | 6:00 am - 9:00 pm |
Facility's fees & requirements
Facility Administration Fee: $24.00
Security Deposit: Security deposit required
About this facility
This Public Storage in Shearer Hills-Ridgeview is a convenient self storage facility with rental options to accommodate nearly any size load. Directly west of the McAllister Freeway, approximately one mile south from Interstate 410 and two miles south of San Antonio International Airport, this location is open 7 days a week. Residents near Ridgeview Elementary School can take advantage of a 5x10 storage unit to store tools, a handful of boxes and an old desk, while a 10x10 storage unit can fit a spare mattress and a couple of bicycles, or a couch and a dresser full of old clothes. Businesses near the Alamo Quarry Market or North Star Mall can use a 10x20 storage unit to keep extra office supplies, office furniture or boxes of paperwork within minutes of the workplace. Outdoor storage units and indoor storage units give customers different self storage options, ranging from individual storage locker rentals to store a few small items to a large 10x30 storage unit, which is big enough to hold the contents of a five-bedroom home when an unexpected life event happens. The property manager lives on site and the storage area features key-code entry, providing customers with additional peace of mind. From cheap storage rentals to purchasing packing supplies on site, this Public Storage in the Shearer Hills-Ridgeview area has the self storage needs of the north San Antonio community covered top to bottom.
Public Storage - San Antonio - 555 W Sunset Road
Customer reviews
21 - 25 out of 27 reviews
Friendly staff and great prices
I had a super easy time getting a unit. The staff member (Alex) was very friendly and explained everything very well. I stopped by later to get some things and he remembered name.
- Daniel Garcia
Great Service, Convenient location
Our sales/rental agent was extremely helpful, great service - helped us find just the right size storage unit in a polite, efficient way that was a pleasure. Thank you.
- BG
Fast and easy sign up.
An email reminder should be sent out that your rent is due. I believe that would be a nice courtesy .
- Samuel Lira
Safe and convenient location.
I've been happy with using Public Storage.
- Elizabeth Moreno
Couldn't Have Chosen A Better Place!
Have had great service from the beginning. I really appreciate the professional, knowledgeable, and friendly service Tom has provided. I could not have picked a better place to store my things.
- Valery Mccollom
REVIEWS SUMMARY
2% of respondents would recommend this facility to a friend.
Pros
Good Service(1)
Clean(1)