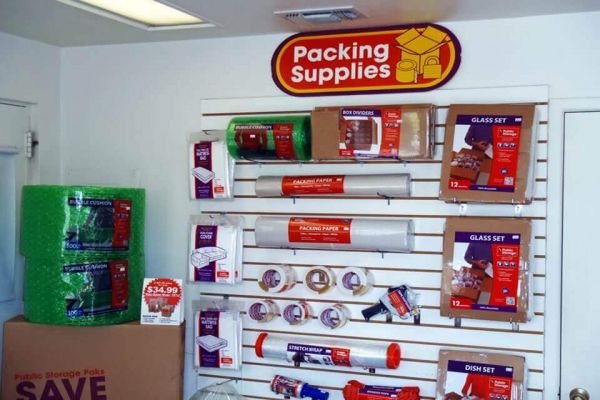 Make a risk free reservation at
Public Storage - San Antonio - 555 W Sunset Road
50% off 1st Month
10' x 30' unit
Roll Up Door
Drive Up Access
Outdoor Access
1st Floor
Vehicle
Available for enclosed vehicle storage
Only 2 units left
$290.00
$319.00
per month
reserve
Features & amenities
Vehicle Storage Requirements
Requires registration
Requires insurance
Vehicle requires title
Must be drivable
Security Features
Fenced & Lighted
Manager lives on-site
Property Coverage
Insurance required
Insurance available
Homeowners/Renters insurance accepted
Billing
Email billing available
First of month
Auto-pay available
Cash accepted
Checks accepted
Credit cards accepted: Visa, AMEX, Mastercard, Discover
office hours
| | |
| --- | --- |
| Sun | 9:30 am - 5:00 pm |
| Mon | 9:30 am - 6:00 pm |
| Tue | 9:30 am - 6:00 pm |
| Wed | 9:30 am - 6:00 pm |
| Thu | 9:30 am - 6:00 pm |
| Fri | 9:30 am - 6:00 pm |
| Sat | 9:30 am - 5:00 pm |
access hours
| | |
| --- | --- |
| Sun | 6:00 am - 9:00 pm |
| Mon | 6:00 am - 9:00 pm |
| Tue | 6:00 am - 9:00 pm |
| Wed | 6:00 am - 9:00 pm |
| Thu | 6:00 am - 9:00 pm |
| Fri | 6:00 am - 9:00 pm |
| Sat | 6:00 am - 9:00 pm |
Facility's fees & requirements
Facility Administration Fee: $24.00
Security Deposit: Security deposit required
About this facility
This Public Storage in Shearer Hills-Ridgeview is a convenient self storage facility with rental options to accommodate nearly any size load. Directly west of the McAllister Freeway, approximately one mile south from Interstate 410 and two miles south of San Antonio International Airport, this location is open 7 days a week. Residents near Ridgeview Elementary School can take advantage of a 5x10 storage unit to store tools, a handful of boxes and an old desk, while a 10x10 storage unit can fit a spare mattress and a couple of bicycles, or a couch and a dresser full of old clothes. Businesses near the Alamo Quarry Market or North Star Mall can use a 10x20 storage unit to keep extra office supplies, office furniture or boxes of paperwork within minutes of the workplace. Outdoor storage units and indoor storage units give customers different self storage options, ranging from individual storage locker rentals to store a few small items to a large 10x30 storage unit, which is big enough to hold the contents of a five-bedroom home when an unexpected life event happens. The property manager lives on site and the storage area features key-code entry, providing customers with additional peace of mind. From cheap storage rentals to purchasing packing supplies on site, this Public Storage in the Shearer Hills-Ridgeview area has the self storage needs of the north San Antonio community covered top to bottom.
Public Storage - San Antonio - 555 W Sunset Road
Customer reviews
26 - 27 out of 27 reviews
The customer service is outstanding.
Hello, My first visit at the store was on a very hectic day for me. Upon my arrival I met Tom. His cheerful greeting calmed me immediately. He saw that I was a bit frustrated and gracefully calmed me enough to ensure I understood all the information about my rental and its interity. Oh, I failed to mention that I arrived to the store a few moments before closing, not once did I feel rushed, Tom treated me as if I was his 1st customer of the day. Long story short, I entered the store with a frown and Tom had me leaving with laughter and a smile. By the time I left the store I no longer thought about my frustrated day. Tom also gave a coutesy call about my rental with the same enthusiasm he showed when I made the purchase. Although this is Tom's natural customer service skills, he made me feel as if he remembered me. It is rare you recieve such generousity and great customer service these days such as what Tom portrayed. I hardly ever respond to surveys but It is an honor to do so now. Thank you, Ms. Berry
- Adriane Berry
Great Location & Price
The location is the reason I picked this location. It is on my way home from work. The associate was very helpful and extremely nice. He even looked a few other places to see if there was a better rate elsewhere in the city. The price is not bad either.
- Anthony
REVIEWS SUMMARY
2% of respondents would recommend this facility to a friend.
Pros
Good Service(1)
Clean(1)