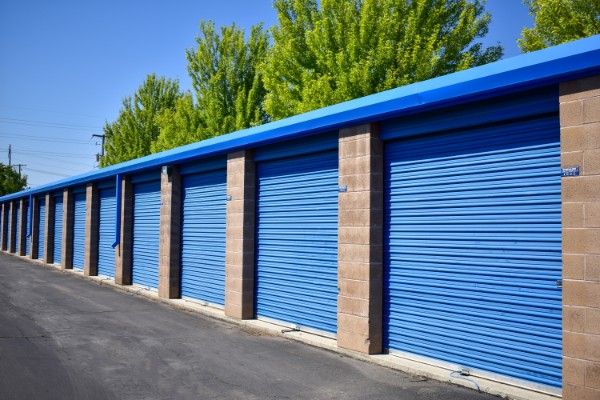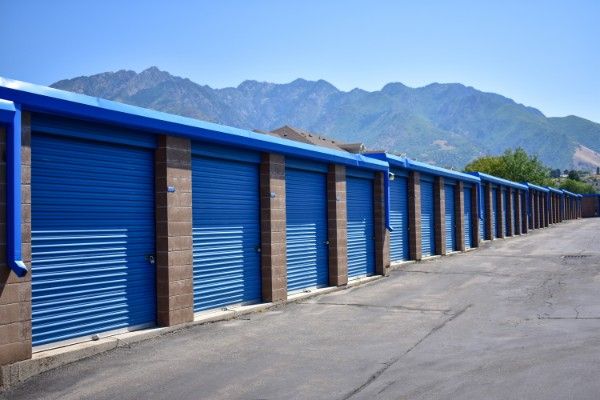 Make a risk free reservation at
STOR-N-LOCK Self Storage - Cottonwood Heights
Features & amenities
Administration
Admin fee: $20.00
Accepts mail/packages for tenants
On site office at facility
Moving
Free use of truck (tenant must refuel)
Moving supplies for sale
Vehicle Storage Requirements
Requires registration
Requires insurance
Must be drivable
Security Features
Video cameras on site
Fenced & Lighted
Manager lives on-site
Property Coverage
Insurance required
Homeowners/Renters insurance accepted
Discounts
5% Military discount (applies to active-duty only)
Billing
Email billing available
Rent due on 1st of each month
Auto-pay available
Cash accepted
Checks accepted
Credit cards accepted: Visa, Mastercard, AMEX, Discover
Other
Paperwork can be done remotely
office hours
| | |
| --- | --- |
| Sun | 1:00 pm - 5:00 pm |
| Mon | 9:00 am - 6:00 pm |
| Tue | 9:00 am - 6:00 pm |
| Wed | 9:00 am - 6:00 pm |
| Thu | 9:00 am - 6:00 pm |
| Fri | 9:00 am - 6:00 pm |
| Sat | 9:00 am - 6:00 pm |
access hours
| | |
| --- | --- |
| Sun | 7:00 am - 7:00 pm |
| Mon | 7:00 am - 7:00 pm |
| Tue | 7:00 am - 7:00 pm |
| Wed | 7:00 am - 7:00 pm |
| Thu | 7:00 am - 7:00 pm |
| Fri | 7:00 am - 7:00 pm |
| Sat | 7:00 am - 7:00 pm |
Facility's fees & requirements
Facility Administration Fee: $20.00
Security Deposit: Security deposit required
About this facility
STOR-N-LOCK SELF STORAGE COTTONWOOD HEIGHTS is a popular storage location with 696 units. We have many sizes including 5X5, 5X10, 5X15, 10X10, 10X15, 10X20, 10X25 and most are drive up spaces. There are also large storage garages 12x35, 12x40 and 12x45. Security & Other Benefits include: √ Video Surveillance √ Safe, Controlled Gate Access √ Lights in Every Locker √ Your Lock, Your Key √ Military and Senior Discounts Compare with our competition: √ Affordable prices, √ Internet & Website specials, √ Online payment program, √ Online Reservations, and √ We accept most credit cards. Certified, friendly, trained resident managers help make your move easy. Our Spaces are clean and ready to move in. Open seven days a week with easy access from 7200 South and 2300 East for moving vans and trucks. The U S Post Office is next door, and it is just one block from Stor-n-Lock RV Storage and close to the I-215 freeway. Providing our happy customers with peace of mind and a comfortable storage experience since 1993, you'll be happy that you chose Stor-n-Lock Self Storage. Call Us today. You'll be happy you did.
STOR-N-LOCK Self Storage - Cottonwood Heights
Customer reviews
1 - 3 out of 3 reviews
Quick and Easy to Reserve
I reserved a unit online and got a quick reply to confirm my unit. I went in and Sharon showed me the different sized units. I signed all my power work in under 10 minutes. Great customer service all around.
RecommendedYes
Price4/5 (good value)
Service5/5 (outstanding)
Cleanliness5/5 (squeaky clean)
- Kimberly Solorio
My rent went to $160 and my unit was broken Into.
I don't even know if the police were called because l was not aware of what had happened for almost a month. I went to the storage to find l could not get in. They had put a lock on it as the lock l had was cut off by the thieves. Supposedly mine and the one next to me were the ONLY two units broken into. I don't know what was taken from his but they spent quite awhile in mine because EVERY box and bin was gone thru and what was not taken was scattered on the ground. The management did not even offer a free months rent a discount but they gave me a new lock. Woo goo. Then, my rent has increased from $110 to $160. Funny how that works.
RecommendedNo
Price1/5 (unfair price)
Service3/5 (helpful)
Cleanliness3/5 (average)
- Tiffanie
Great Job.
RecommendedYes
Price4/5 (good value)
Service5/5 (outstanding)
Cleanliness5/5 (squeaky clean)
- Rick Tanski
REVIEWS SUMMARY
67% of respondents would recommend this facility to a friend.
Pros
Good Value(2)
Good Service(2)
Clean(2)