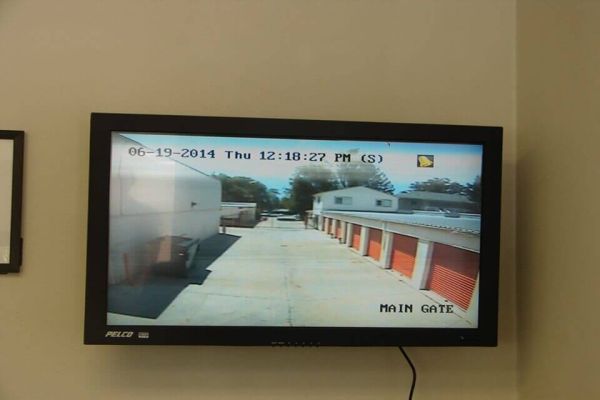 Make a risk free reservation at
Public Storage - Salt Lake City - 1545 E 3900 South Street
50% off 1st Month
10' x 30' unit
Roll Up Door
Drive Up Access
Outdoor Access
1st Floor
Vehicle
Available for enclosed vehicle storage
Only 1 unit left
$307.00
$384.00
per month
reserve
Features & amenities
Access
Electronic gate access
Elevator available
Vehicle Storage Requirements
Requires registration
Requires insurance
Vehicle requires title
Must be drivable
Security Features
Fenced & Lighted
Manager lives on-site
Property Coverage
Insurance required
Insurance available
Homeowners/Renters insurance accepted
Billing
Email billing available
First of month
Auto-pay available
Cash accepted
Checks accepted
Credit cards accepted: Visa, AMEX, Mastercard, Discover
office hours
| | |
| --- | --- |
| Sun | 9:30 am - 5:00 pm |
| Mon | 9:30 am - 6:00 pm |
| Tue | 9:30 am - 6:00 pm |
| Wed | 9:30 am - 6:00 pm |
| Thu | 9:30 am - 6:00 pm |
| Fri | 9:30 am - 6:00 pm |
| Sat | 9:30 am - 5:00 pm |
access hours
| | |
| --- | --- |
| Sun | 6:00 am - 9:00 pm |
| Mon | 6:00 am - 9:00 pm |
| Tue | 6:00 am - 9:00 pm |
| Wed | 6:00 am - 9:00 pm |
| Thu | 6:00 am - 9:00 pm |
| Fri | 6:00 am - 9:00 pm |
| Sat | 6:00 am - 9:00 pm |
Facility's fees & requirements
Facility Administration Fee: $29.00
Security Deposit: Security deposit required
About this facility
Public Storage in Millcreek provides cheap self storage units to customers throughout the southeast Salt Lake City area. Easy access from Interstate 15, Interstate 215 and Interstate 80 make this a quick storage stop from any direction, including the West Valley City, Holladay, Murray or Sugar House communities. With indoor storage units and outdoor storage units sized to fit any need, customers have plenty of storage options to choose from. A 5x5 storage unit can hold smaller items, such as electronics, bulky winter coats and a handful of boxes, while a 10x10 storage unit is the perfect place for seasonal storage. Pack skis away in the summer months and the same goes for hiking and biking gear during the winter. Local companies near Highway 89 in need of a bit of office storage space can grab a 10x20 storage unit, while families along 700 East or 4500 South can use a 10x30 unit when gearing up for a move across the street or across town. As the newest city in Salt Lake City, Millcreek is a premium destination for residents and businesses. As the city evolves, if space ever gets tight, call on this Public Storage to provide the perfect self storage solution. This location is open 7 days a week, packing supplies are sold inside the rental office and the manager lives on site at the property.
Public Storage - Salt Lake City - 1545 E 3900 South Street
Customer reviews
1 - 5 out of 26 reviews
it only takes a moment to give somone another day
I called a few places close and Melony was the second of only two who returned i asked a few ?s she answered and then waited for me to get off work to make sure i had a spot. She knew what shde was doing and was fast and friendly allowed me to vent thanks
RecommendedYes
Price4/5 (good value)
Service5/5 (outstanding)
Cleanliness4/5 (clean)
- Realene
The on-site manager was excellent
I was extremely resistant on renting any longer from this company due to my experience in the West Jordan site. But due to the Staffing / manager of the new site they changed my mind. She was extremely helpful well understanding and willing to help me as much as possible and overcome what I already dealt with with a previous company of this issue thanks to her you have a customer
RecommendedYes
Price4/5 (good value)
Service5/5 (outstanding)
Cleanliness5/5 (squeaky clean)
- Robert Davison
Great timely professional work by Triston and Khaled
Triston and Khaled were friendly fast and professional! Thanks guys
RecommendedYes
Price4/5 (good value)
Service4/5 (very helpful)
Cleanliness5/5 (squeaky clean)
- Colin King
There were a few unexpected surprises upon arrival. $$
I lady in the office was very helpful. I believe her name is Magen. I am think a rase for her is in order.
RecommendedNo
Price3/5 (fair price)
Service5/5 (outstanding)
Cleanliness3/5 (average)
- Kevin L Maxfield
Conveniently located, clean, and friendly, helpful staff.
The only thing I would change is to add an elevator for people to ride. I have a hard time with stairs. I had to rely on others to do more for me because people aren't allowed on the freight elevator.
RecommendedYes
Price5/5 (excellent value)
Service5/5 (outstanding)
Cleanliness5/5 (squeaky clean)
- Linda Bascom
REVIEWS SUMMARY
1% of respondents would recommend this facility to a friend.
Pros
Good Value(7)
Good Service(8)
Clean(6)