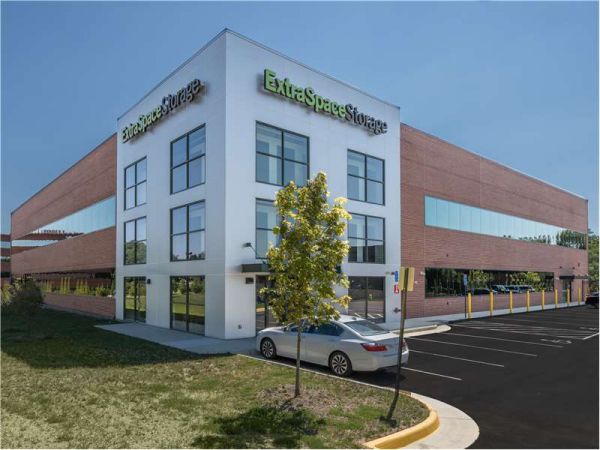 Make a risk free reservation at
Extra Space Storage - Alexandria - Shawnee Road
Features & amenities
Vehicle Storage Requirements
Requires registration
Requires insurance
Vehicle requires title
office hours
| | |
| --- | --- |
| Sun | closed |
| Mon | 9:30 am - 6:00 pm |
| Tue | 9:30 am - 6:00 pm |
| Wed | 9:30 am - 6:00 pm |
| Thu | 9:30 am - 6:00 pm |
| Fri | 9:30 am - 6:00 pm |
| Sat | 9:00 am - 5:30 pm |
access hours
| | |
| --- | --- |
| Sun | 6:00 am - 10:00 pm |
| Mon | 6:00 am - 10:00 pm |
| Tue | 6:00 am - 10:00 pm |
| Wed | 6:00 am - 10:00 pm |
| Thu | 6:00 am - 10:00 pm |
| Fri | 6:00 am - 10:00 pm |
| Sat | 6:00 am - 10:00 pm |
Facility's fees & requirements
Facility Administration Fee: $25.00
Extra Space Storage - Alexandria - Shawnee Road
Customer reviews
1 - 5 out of 10 reviews
Very professional
Amazing and helpful. Very responsive to calls
RecommendedYes
Price5/5 (excellent value)
Service5/5 (outstanding)
Cleanliness5/5 (squeaky clean)
- Juan Pablo
Clean and easy to use
Very easy to use! Clean and air conditioned
RecommendedYes
Price5/5 (excellent value)
Service4/5 (very helpful)
Cleanliness5/5 (squeaky clean)
- KRISTEN
Very easy move in
Move in was done completely over then phone. The elevator made it easy to move everything in quickly. Definitely would recommend
RecommendedYes
Price4/5 (good value)
Service5/5 (outstanding)
Cleanliness5/5 (squeaky clean)
- Kathryn
Nice air conditioned storage space
The space was air conditioning which was nice, and the ceiling is really high so I could stack stuff
RecommendedYes
Price5/5 (excellent value)
Service5/5 (outstanding)
Cleanliness5/5 (squeaky clean)
- Abigail
Awesome experience
The leasing process was a breeze and I was able to complete online without having to visit the management office. The manager was very friendly and accommodating. The facility is brand new and it is easy to access. They provide carts for moving bulky furniture and you can rent a lock if you don't have one. Awesome experience!
RecommendedYes
Price5/5 (excellent value)
Service5/5 (outstanding)
Cleanliness5/5 (squeaky clean)
- Daniele
REVIEWS SUMMARY
100% of respondents would recommend this facility to a friend.
Pros
Good Value(10)
Good Service(10)
Clean(10)