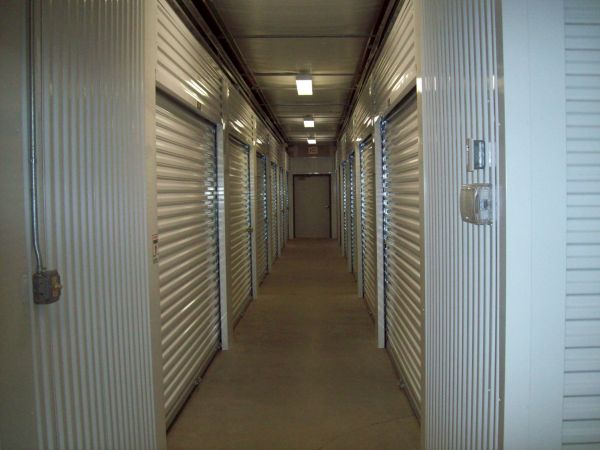 Make a risk free reservation at
AAAA Self Storage & Moving - Richmond - 100 S Providence Rd
Features & amenities
Access
Electronic gate access
Handcarts available
24-hour access
Administration
Admin fee: $20.00
Accepts mail/packages for tenants
On site office at facility
Vehicle Storage Requirements
Requires registration
Requires insurance
Vehicle requires title
Must be drivable
Security Features
Video cameras on site
Fenced & Lighted
Property Coverage
Protection plan required
Protection plan available
Homeowners/Renters insurance accepted
Billing
Email billing available
Rent due on same day each month per lease start
Auto-pay available
Cash accepted
Checks accepted
Credit cards accepted: Visa, Mastercard, AMEX, Discover
office hours
| | |
| --- | --- |
| Sun | closed |
| Mon | closed |
| Tue | closed |
| Wed | closed |
| Thu | closed |
| Fri | closed |
| Sat | closed |
access hours
| | |
| --- | --- |
| Sun | closed |
| Mon | closed |
| Tue | closed |
| Wed | closed |
| Thu | closed |
| Fri | closed |
| Sat | closed |
Facility's fees & requirements
Facility Administration Fee: $20.00
Security Deposit: Security deposit required
About this facility
Our 100 S. Providence Road self storage location in Richmond, Virginia offers a wide array of self storage features and services to ensure convenience, security and a peace of mind when storing your valuables. Some of the features our storage facilities offer appear below. $20 Admin Fee Required High Quality Disc Lock $12.99 $13 Customer Goods Protection Features and benefits this location offers include: 24 Hour Monitored Security Monthly & Long Term Leases Property Protection Program Large Contractor Units Climate Controlled Units No Security Deposit Required Professional Management Staff We sell locks for your storage space Month-to-Month Leases Variety of Sizes To show our appreciation to our Military Personnel for their service: At time of move-in, any military personnel (or their family members) will receive a free disc lock plus their first month's Customer Goods Protection and Administrative fees waived. This promotion can be redeemed in addition to any other specials, discounts or promotions received at time of move-in (excluding any previously advertised Military promotions). Must present active (or retired) military ID at time of rental to receive promotion. New rentals only.
AAAA Self Storage & Moving - Richmond - 100 S Providence Rd
Customer reviews
21 - 25 out of 32 reviews
RecommendedYes
Price4/5 (good value)
Service4/5 (very helpful)
Cleanliness4/5 (clean)
- Ruby
Easy move and helpful customer service - appreciated the assistance.
RecommendedYes
Price3/5 (fair price)
Service3/5 (helpful)
Cleanliness3/5 (average)
- Georgia
Good deal but don't like money surprises
This location offered a good monthly rate, and the $15 admin fee was disclosed on the reservation. However, the $12/month "Personal Protection Plan" that is, apparently, required in this facility is a turn-off. It's still cheaper than the competition, for the 6 months that this pricing holds, but not as much as I thought when the price was displayed. Since I had no choice to turn it down, this should have been included in the rental price confirmed and emailed to me.
RecommendedYes
Price4/5 (good value)
Service3/5 (helpful)
Cleanliness5/5 (squeaky clean)
- Rich
Quality Service, Quality Price
Staff was very helpful in us securing our climate-controlled unit. Very friendly and professional.
RecommendedYes
Price5/5 (excellent value)
Service4/5 (very helpful)
Cleanliness4/5 (clean)
- Joshua
Fair Pricing - Confusion About Discounts
I rented out a 10x20 climate controlled unit. It was relatively clean, just needed a quick sweep. The manager was very professional and personable, but there was discrepancies between the deals offered on SpareFoot by AAAA corporate and the deals offered by the AAAA franchisee on this site. You can only receive 2 discounts, even if you are a AAA (not to be confused with AAAA Storage) member. Call first before assuming that you can get one month free + a discounted rate. You will also be charged a liability fee monthly and a 35 dollar/month fee if you choose to have electricity installed. All in all, I am pleased with my experience thus far.
RecommendedYes
Price4/5 (good value)
Service4/5 (very helpful)
Cleanliness4/5 (clean)
- Joshua
REVIEWS SUMMARY
89% of respondents would recommend this facility to a friend.
Pros
Good Service(27)
Clean(28)
Good Value(26)
Cons
Poor Service(1)
Expensive(1)