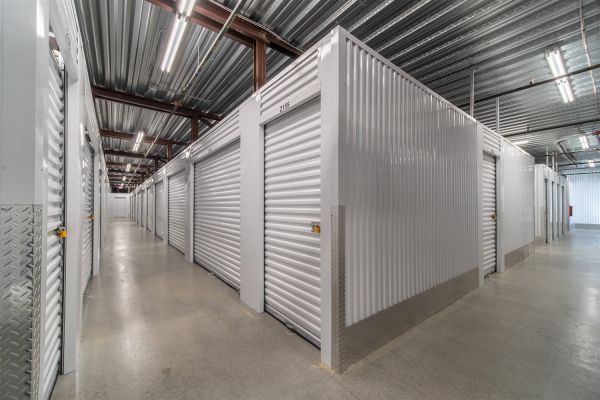 Make a risk free reservation at
Space Shop Self Storage - Richmond
Features & amenities
Access
Elevator available
Handcarts available
Administration
Admin fee: $25.00
Accepts mail/packages for tenants
On site office at facility
Security Features
Video cameras on site
Fenced & Lighted
Property Coverage
Insurance required
Insurance available
Homeowners/Renters insurance accepted
Billing
Email billing available
Rent due on 1st of each month
Auto-pay available
Cash accepted
Checks accepted
Credit cards accepted: Visa, Mastercard, AMEX, Discover
Other
Paperwork can be done remotely
office hours
| | |
| --- | --- |
| Sun | 10:00 am - 5:00 pm |
| Mon | 9:00 am - 6:00 pm |
| Tue | 9:00 am - 6:00 pm |
| Wed | 9:00 am - 6:00 pm |
| Thu | 9:00 am - 6:00 pm |
| Fri | 9:00 am - 6:00 pm |
| Sat | 9:00 am - 6:00 pm |
access hours
| | |
| --- | --- |
| Sun | 6:00 am - 10:00 pm |
| Mon | 6:00 am - 10:00 pm |
| Tue | 6:00 am - 10:00 pm |
| Wed | 6:00 am - 10:00 pm |
| Thu | 6:00 am - 10:00 pm |
| Fri | 6:00 am - 10:00 pm |
| Sat | 6:00 am - 10:00 pm |
Facility's fees & requirements
Facility Administration Fee: $25.00
Security Deposit: Security deposit required
Space Shop Self Storage - Richmond
Customer reviews
1 - 1 out of 1 reviews
They had all my needs covered
Customer service was really good. I dealt with 2 Male receptionists. The first one was very friendly and knowledgable about the spaces. When I arrived to the unit, the size I wanted wasn't available. They explained that sometimes when new tenants rent a space, it doesn't always get put in the system. It turned out to be fine, because because I probably needed the extra space. The price was a lot higher than I wanted to pay, but he did offer me a deal on the first month. The man walked me through all the rules, insurance, and then to my unit. The unit was clean and climate controlled. My unit was on the 4th floor, but they have elevators and hand carts that were really helpful. I was able to buy a lock from the front desk. I haven't been back to check on my stuff, but I assume all it well!
RecommendedYes
Price3/5 (fair price)
Service4/5 (very helpful)
Cleanliness5/5 (squeaky clean)
- Amanda Weston
REVIEWS SUMMARY
50% of respondents would recommend this facility to a friend.
Pros
Good Service(1)
Clean(1)