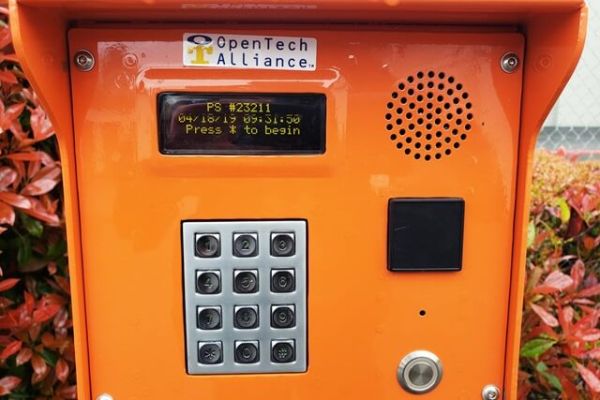 Make a risk free reservation at
Public Storage - Kent - 27000 Pacific Highway S
$1 first month rent
10' x 20' parking space
Drive Up Access
1st Floor
Vehicle
Outdoor-uncovered
Only 1 unit left
$106.00
$118.00
per month
reserve
$1 first month rent
10' x 20' parking space
Drive Up Access
1st Floor
Vehicle
Outdoor-uncovered
Only 1 unit left
$133.00
$147.00
per month
reserve
50% off 1st Month
10' x 25' parking space
Drive Up Access
1st Floor
Vehicle
Outdoor-uncovered
Only 1 unit left
$138.00
$153.00
per month
reserve
Features & amenities
Vehicle Storage Requirements
Requires registration
Requires insurance
Vehicle requires title
Must be drivable
Security Features
Fenced & Lighted
Manager lives on-site
Property Coverage
Insurance required
Insurance available
Homeowners/Renters insurance accepted
Billing
Email billing available
First of month
Auto-pay available
Cash accepted
Checks accepted
Credit cards accepted: Visa, AMEX, Mastercard, Discover
office hours
| | |
| --- | --- |
| Sun | 9:30 am - 5:00 pm |
| Mon | 9:30 am - 6:00 pm |
| Tue | 9:30 am - 6:00 pm |
| Wed | 9:30 am - 6:00 pm |
| Thu | 9:30 am - 6:00 pm |
| Fri | 9:30 am - 6:00 pm |
| Sat | 9:30 am - 5:00 pm |
access hours
| | |
| --- | --- |
| Sun | 9:30 am - 5:00 pm |
| Mon | 9:30 am - 6:00 pm |
| Tue | 9:30 am - 6:00 pm |
| Wed | 9:30 am - 6:00 pm |
| Thu | 9:30 am - 6:00 pm |
| Fri | 9:30 am - 6:00 pm |
| Sat | 9:30 am - 5:00 pm |
Facility's fees & requirements
Facility Administration Fee: $26.00
Security Deposit: Security deposit required
About this facility
This Public Storage in Kent is perfect for customers looking for self storage space near the Redondo, Woodmont Beach and Star Lake areas. Located on the east side of Highway 99 less than one mile from I-5, this facility features indoor storage units and outdoor storage units in a wide range of sizes, providing customers with plenty of different options of cheap storage units. Camping trips and days on the shore at Saltwater State Park are easy to pack for when using a 5x10 storage unit to keep tents, backpacks, chairs and recreational items all packed up for a quick pick up any time of year. Residents in Woodmont Beach can use a 10x10 storage unit to store an old dining room table and chairs, a large bookcase or even a piano and an old TV when redoing the living room. Families running out of space in homes near Star Lake Elementary School or Mark Twain Elementary School can take advantage of a 10x30 storage unit to pack the whole house up prior to a huge remodel. This location also features several vehicle storage options, including covered rental parking spaces and enclosed vehicle storage units, as well as spaces large enough for RV storage and boat storage. The property manager lives on site at this facility. With Puget Sound to the west and Mt. Rainier perched high above the city to the southeast, Kent provides a beautiful backdrop for families and businesses, new and old, to lay down roots. When things start to get a little crowded at home or in the office, check out the storage solutions this Kent Public Storage has to offer.
Public Storage - Kent - 27000 Pacific Highway S
Customer reviews
1 - 5 out of 23 reviews
Horrible
Lots of crack heads, stuff broken into, management only cares about their image and screw everyone else!!! 100's of dollars in damages and didn't let me know my stuff was being broken into many times until weeks later
RecommendedNo
Price2/5 (a little steep)
Service3/5 (helpful)
Cleanliness4/5 (clean)
- Joe Blow
Parking Spot
Awesome! The customer service was great and they're very accommodating!
RecommendedYes
Price4/5 (good value)
Service5/5 (outstanding)
Cleanliness5/5 (squeaky clean)
- Anonymous
great staff
secure an friendly enviroment no rats that's a plus!
RecommendedYes
Price5/5 (excellent value)
Service5/5 (outstanding)
Cleanliness5/5 (squeaky clean)
- lucy
Well keep neat and friendly customer service
Person behind the counter was very professional and courtesy. Give that guy a big raise for job well done.
RecommendedYes
Price5/5 (excellent value)
Service5/5 (outstanding)
Cleanliness5/5 (squeaky clean)
- VONN
Great service and hospitality
Great service and hospitality
- sls
REVIEWS SUMMARY
7% of respondents would recommend this facility to a friend.
Pros
Clean(4)
Good Value(3)
Good Service(3)