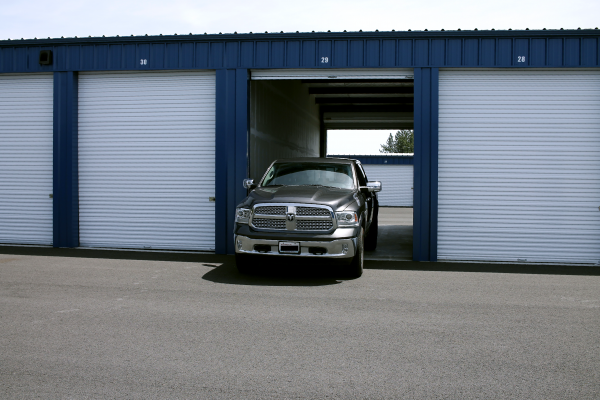 Make a risk free reservation at
Diamond Self Storage - Spokane
Features & amenities
Access
Electronic gate access
Handcarts available
Administration
Admin fee: $20.00
On site office at facility
Vehicle Storage Requirements
Requires insurance
Must be drivable
Security Features
Video cameras on site
Fenced & Lighted
Property Coverage
Insurance required
Insurance available
Homeowners/Renters insurance accepted
Billing
Email billing available
Rent due on 1st of each month
Auto-pay available
Credit cards accepted: Visa, Mastercard, AMEX, Discover
Other
Paperwork can be done remotely
office hours
| | |
| --- | --- |
| Sun | 9:00 am - 5:00 pm |
| Mon | 9:00 am - 5:00 pm |
| Tue | 9:00 am - 5:00 pm |
| Wed | 9:00 am - 5:00 pm |
| Thu | 9:00 am - 5:00 pm |
| Fri | 9:00 am - 5:00 pm |
| Sat | 9:00 am - 5:00 pm |
access hours
| | |
| --- | --- |
| Sun | 6:00 am - 10:00 pm |
| Mon | 6:00 am - 10:00 pm |
| Tue | 6:00 am - 10:00 pm |
| Wed | 6:00 am - 10:00 pm |
| Thu | 6:00 am - 10:00 pm |
| Fri | 6:00 am - 10:00 pm |
| Sat | 6:00 am - 10:00 pm |
Facility's fees & requirements
Facility Administration Fee: $20.00
Security Deposit: Security deposit required
Diamond Self Storage - Spokane
Customer reviews
1 - 5 out of 86 reviews
Clean facility with a lot of spaces
No issues with check in and initial storage.
RecommendedYes
Price3/5 (fair price)
Service4/5 (very helpful)
Cleanliness4/5 (clean)
- Dave
Fast and easy
This was so easy to set up and get moved in.
RecommendedYes
Price5/5 (excellent value)
Service5/5 (outstanding)
Cleanliness5/5 (squeaky clean)
- Pamela Burroughs
Pleasant and helpful staff
Only have had the space for a few days but on my second day of delivery to the unit my truck wouldn't start and the manager and a staff member went over and above to help me solve the problem. It was an inconvenience to them but they could not have been kinder.
RecommendedYes
Price4/5 (good value)
Service5/5 (outstanding)
Cleanliness4/5 (clean)
- Melody
No Integrity Here
The employees I've had any kind of interaction with here are unprofessional, judgmental and discriminatory. They evicted us from 3 units; 2 because we were late on the payment, after giving notice we intended to move out but then had death in the family that set us back, and the other unit because we allegedly left a box of crap (yes actual feces) outside the unit. We absolutely do not box up crap and even if we were that gross to do so, would never leave it sitting outside our rental unit! That's just stupid & ridiculous! I'm elderly & disabled, now being forced to rent a truck and move out of 3 units with no place lined up to store our stuff. The only reason we can come up with is because we're related to a prior renter whom they had issues with & Don't like. Who does that to anyone? Especially a business treating their own paying customer like this?! I will not ever have one good thing to say to say about Diamond Storage & I will advise you to rent ANYWHERE else if you care about trusting the ones you're handing your money to every month or being judged & punished unfairly. I wish I'd never wasted one red cent here nor met "professionals" who put your business out on front street as was done when they volunteered all the reasons they dislike another renter, past or present.
RecommendedNo
Price3/5 (fair price)
Service3/5 (helpful)
Cleanliness3/5 (average)
- Jana Akins
Happy with the unit
Everything has been great except I was given the wrong gate code but 800 number fixed the problem wright away
RecommendedYes
Price3/5 (fair price)
Service4/5 (very helpful)
Cleanliness4/5 (clean)
- John wavada
REVIEWS SUMMARY
97% of respondents would recommend this facility to a friend.
Pros
Good Service(76)
Clean(79)
Good Value(68)
Cons
Expensive(4)
Poor Service(3)
Dirty(1)