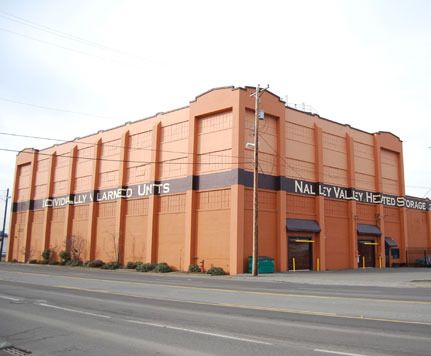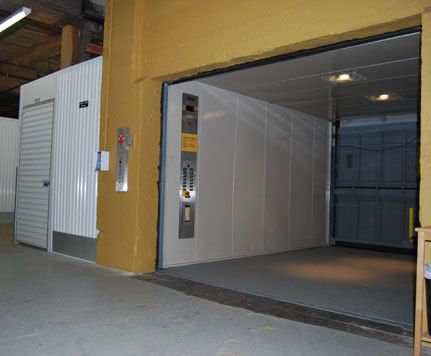 Make a risk free reservation at
Nalley Valley Self Storage
Features & amenities
Access
Electronic gate access
Loading dock (truck access size-24ft)
Elevator available
Handcarts available
Administration
Admin fee: $10.00
Accepts mail/packages for tenants
On site office at facility
Moving
Truck rental available
Moving supplies for sale
Vehicle Storage Requirements
Requires registration
Requires insurance
Must be drivable
Security Features
Video cameras on site
Fenced & Lighted
Property Coverage
Insurance required
Insurance available
Homeowners/Renters insurance accepted
Discounts
10% Military discount (applies to active-duty, reserves, veterans only)
10% Senior discount
10% Student discount
Billing
Rent due on same day each month per lease start
Auto-pay available
Cash accepted
Checks accepted
Credit cards accepted: Visa, Mastercard, AMEX, Discover
office hours
| | |
| --- | --- |
| Sun | closed |
| Mon | closed |
| Tue | closed |
| Wed | closed |
| Thu | closed |
| Fri | closed |
| Sat | closed |
access hours
| | |
| --- | --- |
| Sun | closed |
| Mon | closed |
| Tue | closed |
| Wed | closed |
| Thu | closed |
| Fri | closed |
| Sat | closed |
Facility's fees & requirements
Facility Administration Fee: $10.00
Security Deposit: Security deposit required
About this facility
At Nalley Valley Self Storage our customers are number one! We realize that we are in a competitive business and will do whatever it takes to earn and keep your business; that is why we offer the following features for our customers: -Video Surveillance -Onsite Personnel -Delivery Acceptance -Moving & Packing Supplies -Truck Rentals -All Heated Units -All units have individual door alarms Meet our knowledgeable and friendly on site managers always ready to assist you.
Nalley Valley Self Storage
Customer reviews
1 - 5 out of 5 reviews
Nalley Valley storage is the best. However, Sparefootstorage.com is not reliable, they reserved a space for me that was not available. Were it not for the help and creative solution from AJ at Nalley Valley, I would have been without a space.
RecommendedYes
Price3/5 (fair price)
Service5/5 (outstanding)
Cleanliness5/5 (squeaky clean)
- William
Don't rent here!!!!
I rented a unit in April and finally got around to bringing my stuff over mid July only to find they re-rented my space to someone else! I signed up for automatic payment for billing on my credit card and only received a receipt once, so I had no idea that I was no being charged. I was paid thru mid June and they did not do the auto pay taking me to mid July and rented it eight days from my paid thru date!! Tried to offer another unit and no way would I ever trust them again! Beware! Older gentlemen helped me both times, he struggled both times to help me.
RecommendedNo
Price3/5 (fair price)
Service1/5 (very unhelpful)
Cleanliness2/5 (somewhat dirty)
- Kelly Wolff
Great service! Respectable integrity!
I had booked the stay for my RV through one of the internet sites for our RV, which is quite large. When I arrived, come to find out, the internet site booked me for a spot that was WAYYYY too small. In fact, the spot that I would have needed was most certainly even a different price. Nevertheless, the gentleman who checked us in found a spot for us and kept it at the price that I was given by the internet site. The process was fast, easy, and the place was not too shabby! Not to mention, the resident mascot is adorable and furry! :)
RecommendedYes
Price5/5 (excellent value)
Service5/5 (outstanding)
Cleanliness4/5 (clean)
- Christina Brewer
Great service.. as with all storage units there is no guarantee of loss to theft. first unit i have found to offer insurance.
Hello I found that the host was down to earth and offered as much information that i required. I came prepared with all necessary paper work to store a large motor home. I was assured that even though there was no guarantee that my motor home was safe from break ins i was re insured that there have been no thefts in the time that my host has been working there . Thank You Brian
RecommendedYes
Price5/5 (excellent value)
Service5/5 (outstanding)
Cleanliness4/5 (clean)
- Brian Hargrove
Person on the desk was very roude.
July 8 2013 Called Nalley Valley Self Storage in the morning made arrangements. Paid $125 to have my trailer towed to the location in the afternoon. When we get there they denied ever talking to me and said they had no space. So if they never talked to me then why did they send me this review. Left us to fend for our selves. They where no help and didn't want to as well. We ended up till 2:30 am the next morning making other arrangements. DON"T EVEN CONSIDER THIS PLACE.
RecommendedNo
Price3/5 (fair price)
Service1/5 (very unhelpful)
Cleanliness3/5 (average)
- RJ McCarthy
REVIEWS SUMMARY
60% of respondents would recommend this facility to a friend.
Pros
Good Service(3)
Clean(3)
Good Value(2)
Cons
Poor Service(2)
Dirty(1)